Turn your website into a lead machine.  Start your engines.
Auto Body Shop SEO and PPC
 Stratiss specializes in marketing campaigns for auto body shops. We have developed a system designed for auto body shop owners that can turn your website into a leads generating machine. 
Due to the competitiveness of auto body shops, we only provide digital marketing campaigns to one auto body shop per city, 
Secure your marketing position now and we'll help you climb the ranks and beat out your competitors.
Why Stratiss?
Our team believes in simple solutions. With our methodology, we have helped small businesses with their business marketing needs. We are dedicated to creating custom-tailored digital marketing strategies. Our main objective is to help to reach your marketing goals. There's more than one way to solve a problem. We'll help you find a solution that's right for you.
SEO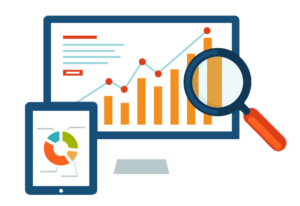 PPC
Web Design
   Stratiss Methodology
We help small businesses generate lead with custom digital marketing strategies.
Search Engine Optimization
Search Engine Optimization is the best way for your business to reach an audience. With Local SEO, you'll see your business on local searches in no time
Link Building
Off-page optimization is the key to get your rankings up and garner a wider reach. Through link building, your website will have more authority and relevancy in the search engines.
Social Media Marketing
Social Media is king and it also a form of organic or paid traffic where you can increase your brand awareness and build a following for your brand.
Website Optimization
With our technical analysis, we'll determine all how your website can reach its full potential.
Why is Seo Important?
If you want to rank on the first page of search engines, Search Engine Optimization is the key,
With constant algorithm updates, you can no longer just place keywords into your website to increase your organic traffic.
Our team of digital marketing experts have developed a simple methodology wherein you can increase your organic traffic resulting in brand awareness, leads generation, and potential revenue possibilities. Optimizing your website to get better search engine results is the main reason hire companied opt for SEO Services.
Stratiss Digital Marketing specializes in SEO Services in San Diego and all around the state of California. We believe that implementing SEO is very crucial in increasing 'free' traffic to your business.
We carefully assess the needs of your business and develop a unique digital marketing strategy where you'll see results.
If you are a local business, our SEO Experts are well experienced in Local SEO.  Businesses want to see their sites on the first page of the SERP (Search Engine Page Results)- and so do we.
If we can recommend one service to our prospective clients, it would definitely be SEO.
Pay-Per- Click
Pay-per-click is a form of paid searches that appear on top of the Google search results. Along with SEO, this marketing method can help you generate leads and boost your brand awareness through various platforms where the ads appear. 
With extensive research on your business niche, we develop custom campaigns that will lead customer to your business website. 
We help our clients with high lead conversions, tracking via Google Analytics, Google Tag Manager, and responsive landing pages. 
With SEO and PPC, you reach your goals faster.
Web Design
Having responsive a website is very important when it comes to rankings and traffic conversion. Customer are more likely to stay on your page if the site is responsive and easy to navigate. 
When it comes to traffic, landing pages play a vital role in getting the user to convert into a sale. A professional looking website develops trust with users and they are more likely to come back. 
In today's society, people are not just using desktops. Websites also need to be responsive when it comes to tablet and mobile usability.  
If you want more visitors,  a well-designed website will help.