PPC stands for Pay-Per-Click and this is a form of paid searches.
PPC is a strategy where you can bid on keywords in the search engines.
You can Opt for Google PPC (Google Adwords) if would like to increase your traffic along with your Search Engine Optimization or your specific business has multiple competitors that are also ranking high on search engines.
PPC Ads appear on the top of searches right before organic search results.
Although, you can create a Google Adwords account on your own, it is recommended to ave someone manage your account. Let the experts here at Stratiss manage your PPC Campaigns. Sometimes, businesses are not able to monitor their PPC accounts and they end up spending more then their allowed budget. That is something that we never want to happen.
With our PPC Management, our goal is to drive conversions and increase click- through rates so that you get your ROI (return on investment) and much more!
How is Google Ads Organized?
ACCOUNT 
CAMPAIGN
AD GROUP
KEYWORDS AND BIDS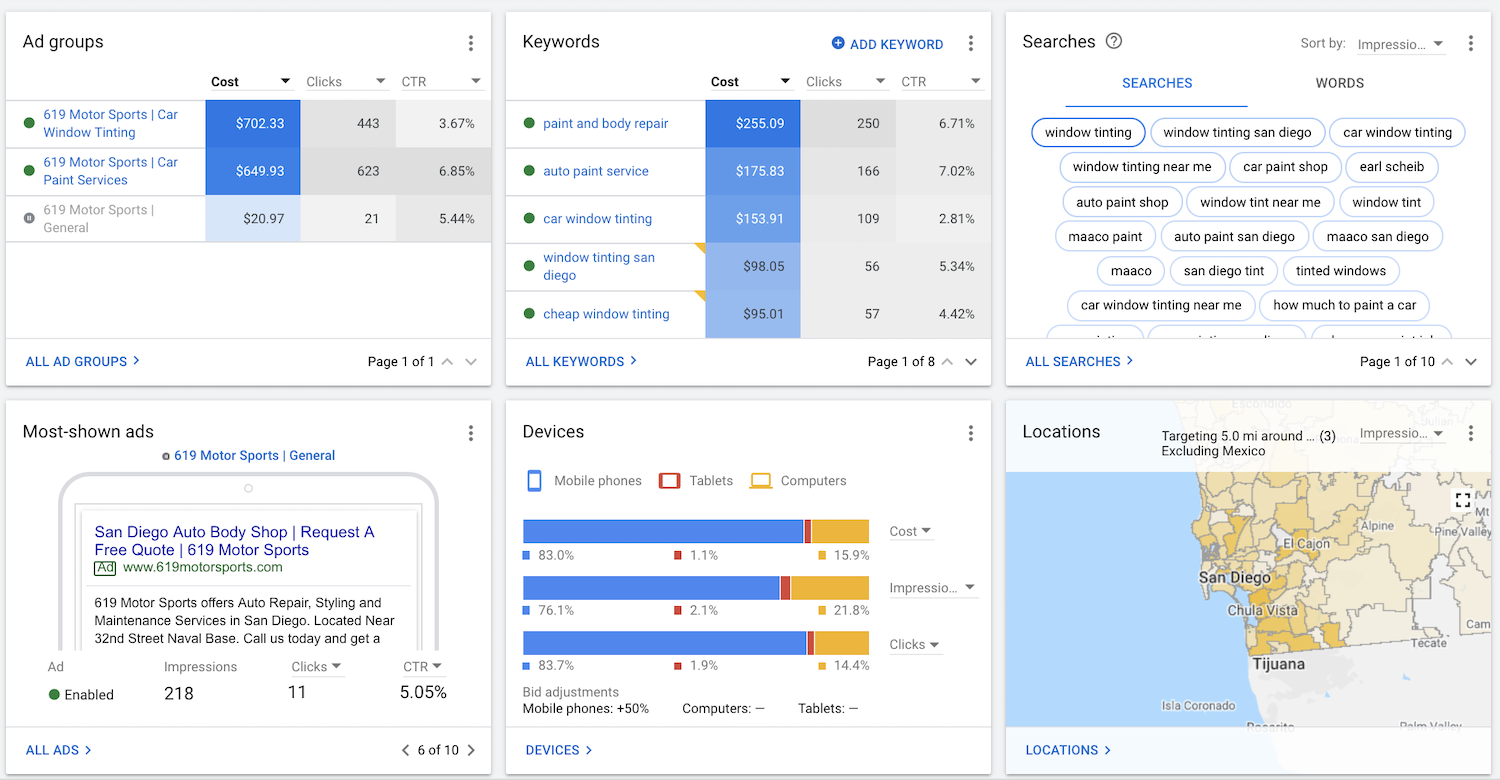 What Networks does Google PPC use?
Google search network – text

Google display network – pictures
What Makes A Text Ad Effective?
Highlight what makes you unique

Call to action

Include Sale Terms

Match ad to your key words

Match the ad to the landing page
Step 1
Determine your goals (brand awareness, increase in website traffic, or increase in sales) and budget for PPC Ads.
Step 2
Assess historical data and provide Insights
Step 3
Implement a tracking system linked to Google Analytics for advanced tracking.
Step 4
Develop Campaign, Ad Copy, and Bidding Strategy.
Step 5
Optimize Landing Pages that are linked to your Ads.
Step 6
Monitor accounts and provide monthly reporting.
Let's Manage Your PPC Today.