You've finally launched your website. You are eager to increase your rankings as fast as you possibly can.
You know you need to churn out great content and maintain consistency.
This is popular expert advice.
However, you must align your hard work with accurate data to get results.
What do we mean?!
As a new player in SEO, your best bet of increasing your ranking is by targeting low hanging fruits and knocking off your competitors.
We know what you are thinking – what are the low hanging fruits or how do you go about targeting them?
We'll explain.
The simple answer – SEO (search engine optimization) tools.
SEO tools help you study and find ways to improve their search rankings. More than this, with reliable information from SEO tools, you can optimize your website to produce the kinds of search ranking results you are looking for. In this article, We'll help you analyze two of the best SEO tools on the internet today:
Ahrefs and Moz.
We'll help you decide which one of these tools is the right tools for optimizing your website.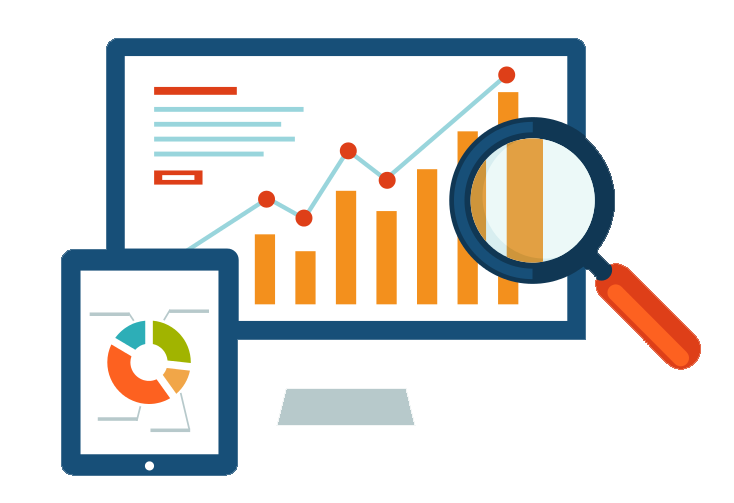 But first, let's explore what SEO is and why it's important for your business.
What is SEO?
SEO stands for search engine optimization.
It is a means of improving your website rankings on search engines such as Google, bings, yahoo etc to increase your visibility in relevant searches.
Simply put.
There are billions of web searches yearly. If you rank higher on search engines, you stand a higher chance of attracting and converting your ideal customer.
Digital marketing expert often humor that the best place to hide a dead body is on the second place on Google's ranking page.
Yes, funny and shocking. But true.
Research shows that websites on the 2nd page of SERP rankings receive only about 0.1% web visits while the top ranking sites on the 1st page SERP rankings get at least 50% of web traffic.
Ideally, you want to be on the top stop of search rankings in your niche.
Why?
* Its free traffic
* Its organic traffic
Whether you are a local business or an international business, improving your web ranking is paramount for your business's success.
We won't go into how SEO works.
However, we'll show you how you can improve your visibility using SEO tools.
Read on.
How reliable SEO Tools help you improve your SERP ranking: 
The main functions of SEO tools are to help you optimize your website for SERP rankings.
With SEO tools, you can;
FIND THE BEST KEYWORDS to rank on –  1) search volume and 2) competitiveness
FIND BACKLINK OPPORTUNITIES to increase your domain authority(DA)

GATHER VALUABLE RESEARCH

on your niche as well as your competitors

TRACK YOUR SEO PROGRESS

as it relates to your ranking
DATA VISUALIZATION to get key insights into your website performance
Now onto AHREFS and MOZ in 2020
Moz and Ahrefs are two popular SEO tools digital marketers and business owners use today.
These 2 services provide great SEO tools for improving your website rankings.
Moz is a professional all-in-one SEO tool for optimizing your website. Moz provides you with SEO tools to improve your search ranking and win new customers.
Ahref provides SEO tools that help you find and organize high-converting keywords, research your competitors, and provides great data visualization for optimizing your website.
Here are their key features and products.
MOZ KEY FEATURES
Moz offers you free SEO tools as well as a premium version called Moz Pro.
With the free version, you have access to free SEO tools such as:
KEYWORD EXPLORER: This tool helps you identify what your customers are searching for. Targeting accurate and relevant keywords helps you optimize your web content to reach your ideal customers.
LINK EXPLORER: With link explorer, you uncover link building opportunities. Building intelligent links help increase your domain authority. This ultimately plays a huge role in your SERP ranking.
MOZ BAR: This is a Moz's chrome extension that lets you analyse important searches and get valuable metrics from any site from your chrome browser.
FREE DOMAIN ANALYSIS: Moz domain analysis allows you to examine and analyse any website for key metrics such as domain authority, keywords, and conduct competitive analysis.
And more.
MOZ PRO FEATURES
Moz pro allows more access to Moz SEO tools for optimizing your website.
Here's what you get:
KEYWORD RESEARCH: This is a more comprehensive tool for finding ****competitive keywords to rank for. Moz keyword research tool is great for finding "diamond in the rough" keywords without much hassle.
RANKING TRACKING: The SEO tool allows you to measure the success of your SEO campaign. It provides you with key insights to help you measure your website's ranking in relation to the keywords you're targeting. You can also monitor your competitors' rankings to create better SEO strategies.
SEO AUDITING & CRAWL: Moz helps you carry out a general SEO audit. It helps you find out how well your SEO strategies relate to your ranking. Moz provides an in-depth SEO audit to help you optimize the content and user experience on your website.
LINK RESEARCH: This Moz tool helps you build your domain authority. It helps you identify too-good-to-pass-up link building opportunities that ultimately help to improve your SERP ranking. With link research data, you learn your ranking within your niche. And how to better consolidate your rankings.
SEO CUSTOM REPORTING: This tool gives you an overview of your SEO efforts. With an intuitive visual, you can analyse your website's performance and spot areas of improvement needed to improve your reach and visibility.
TUTORIALS: Moz provides you with loads of tutorials on using its tools. You have access to Moz's blogs, paid and free workshops and training and a community of business owners and SEO experts.
AHREF KEY FEATURES
Ahref doesn't offer a free version to use its SEO tools.
However, you can try out its tools for one week at just $1 a day.
Ahrefs key features include:
SITE EXPLORER: Ahrefs combines 3 SEO tools in this feature. You get;
Organic traffic research
Backlink checker
Paid traffic checker
Ahrefs' site explorer helps you research your competitors' traffic source, their link building opportunities as well as find out their paid traffic sources.
KEYWORDS EXPLORER: With Ahrefs' keyword explorer, you can find thousands of keywords related to your niche, offered on different search engines.
With advanced features such as keyword difficulty score, click metric, SERP position and advanced SEO metrics, you can easily decide which keywords to target for your business.
SITE AUDIT: This tool gives you an SEO on-page and off-page audit of your website.
RANK TRACKER: This tool lets you monitor your SERP ranking. It lets you measure your ranking in relation to your SEO effort.
CONTENT EXPLORER: Here is a great tool for finding out what content works in your niche.
Ahrefs' content explorer lets you identify high performing content in your niche.
More than that, you also learn the referring domains, traffic value, social shares from a content, and estimated monthly traffic from search engines.
AHREF ACADEMY: Ahref also provides tutorials and useful training for optimizing your website. You have access to quality information from Ahrefs' free academy.

Pricing and plans
PRICING AND PLANS OF MOZ
Moz offers you free version lite SEO tools.
It also offers a 30-day trial of its pro SEO tools, after will you'll be expected to subscribe for monthly or yearly plans.
Here's a breakdown;
STANDARD $99/ month
MEDIUM $179/ month
LARGE $249/ month
PREMIUM $999/ month
PRICING AND PLANS OF AHREFS
Although you don't get a free trial from Ahref, it offers great value for optimizing your website.
Ahref offers a one-week test drive its SEO tools for $7, after which you are expected to subscribe to its monthly plan.
Here's the breakdown;
LITE $99/ month
STANDARD $179/ month
ADVANCED $399/ month
AGENCY $999/ month
Comparisons and Differences
 Moz and Ahref offer similar services, SEO and pricing. However, having used both these services, there are some subtle differences between them.
We'll compare their key features, support pricing, ease of use, and effectiveness.
Let's get into it.
KEYWORD RESEARCH
Ahref provides you with a comprehensive keyword research tool. This feature includes keyword Difficulty Score, click metric, accurate search volumes as well as advanced SEO Metrics.
You also get SERP Overview & Positions History optimizes for 10 different search engines with data from over 170 countries.
Moz keyword research tool helps you find high-converting keywords for ranking your website with accurate data to analyze keyword competitiveness and estimate click-through-rates on the SERP with Difficulty and Organic CTR metrics.
WEBSITE RANKING
With Ahrefs site ranking tool, you can monitor your website google ranking. It even lets you track your website's performance in relation to your SEO efforts.
Ahref's interactive graph provides you with intuitive and accurate data for improving your SERP ranking. Ahrefs provides an intuitive feature that
let's organize and sort out keywords by tags and filters.
Moz offers a different but similar rank tracking feature for measuring your SEO strategies.
It lets you know what keywords are high ranking and also your overall visibility on the SERP. You can also monitor your competitors ranking movements. This helps you improve your SEO strategies.
SEO AUDITING
Known on Ahref as site audit, this feature helps you analyze your on-page SEO performance. Ahrefs' site audit crawls your website to find areas that need improving on your website.
You get key insight as well as an overall SEO health score, visualizes key data in charts, flags all possible SEO issues.
Moz calls its on-page SEO auditing – site crawl. With this feature, you get valuable data for managing your site's health.
This helps you fix issues that prevent your site from ranking high.
TAILOR-MADE REPORT
Both services feature a data visualization tool that displays a custom report for analyzing your website.
This gives your detailed data on your website, all display on a single page.
OTHER FEATURES
Ahref includes powerful site explorer tools. This is a 3-in-one tool that helps you track organic and paid traffic as well as check backlinks for linking opportunities.
While Moz does feature this tool, it includes a separate link research tool for building links, an on-page optimization tool for improving your customer experience, and consequently boosting your rankings.
EASE OF USE
Both services are relatively easy to use for everyone, whether you are a complete newbie or somewhat of an expert.
However, if we had to choose, Ahref slightly edges Moz for its ease of use. Ahrefs website is easy to navigate and operate. It will take some getting used to – to work with Moz SEO tools.
CUSTOMER SUPPORT
Based on the reviews on both services, Moz has better customer support than Ahrefs.
Even though both offer excellent support to their users.
PRICING
Both services offer identical pricing models.
However, Moz offers a 30-day trial that lets you test its tools. Ahref charges a fee from the get-go to test-drive its SEO tools for one week ($7).
Pros
PROS OF MOZ
Track your site's (and competitors' sites) visibility in SERP
Target keywords, track keyword lists, and prioritize keywords by metrics
Get a detailed link profile analysis and explore competitive link opportunities
Track your website's organic visits and rankings
 Get key insight on your domain authority and page authority scores
Improve your SEO strategy with Moz's comprehensive audit tool
PROS OF AHREFS
Track gain or loss of organic keywords and traffic over time
Monitor overall website rank and authority
Track your competitions organic and paid traffic
 Analyze quality site backlinks for link building opportunities
View ranking history of the site and individual pages
Monitor your competitors' pages that rank for keywords to target
Organize target keywords by tags and filters
Cons
CONS OF MOZ
Fairly expensive for SME businesses
 Not beginner-friendly
Other services provide faster backlink database updates
CONS OF AHREFS
Places strong focus on link management and metrics
Expensive for small and medium business
Charges a fee to test-drive its tools
Verdict(which is better for your website)
No doubt, SEO will improve your website.
However deciding on the best SEO tool to improve your website ranking depends on your business goals, business niche, and most importantly your marketing budget.
Whichever service you choose, you are getting value for your investment. This will translate to more traffic for your website.
And consequently, higher conversion rates for your business.