In the world of SEO, the route to success is by using the latest and most innovative tools. To carry out an SEO campaign every organization requires having the most efficient tools to combat any issue that might arise during the process.
Tools that offer link building, research of keywords, and competitive analysis provide organizations the right path to success. Most of the giant SEO San Diego services use the tools mentioned in this article.
With ever-changing search engine algorithms, there is a need for updated tools that can combat major issues. Tools help organizations and businesses worldwide to optimize their websites to make the maximum utilization f the given resources.
Below mentioned are the top digital marketing tools in 2020  that are a must for every organization to increase Google search visibility and ranking.
1. AHREFS
Ahrefs is an all in one SEO tool that provides a host of features that are unmatched to any other tools. Ahrefs offers a very popular backlink portion and also finds broken links and then fixes it.
Ahrefs is a master when it comes to keyword searches and new keywords ideas.
Ahrefs is thus an all in all marketing and SEO analytics tool like no other.
2. MOZ
Moz is an SEO tool that is a combination of four features worth mentioning.
Moz Pro is used to increase the online visibility.
Moz local helps to brighten the visibility for local websites.
Moz Content is used to improvise on the content strategies to make it more appealing.
Finally Followerwonk is used to improve the social media presence of a particular website.
3. SEMrush
SEMrush is primarily used to find keywords and various keywords phrases with its database comprising of more than 35 million phrases to discover.
The audit feature in SEMrush helps find technical issues and improve website ranking.
SEMrush has a wide list of information on stores such as keyword monthly volume, results, trends, CPC, and many more.
4. Spyfu
Spyfu, as the name suggests, is an excellent spy tool which allows the website developer to find the best keywords used by competitors. It is great to use to when you are running PPC on Google Ads. 
The tool is very easy to use and one can simply find the keywords used by their competitors and download it to get going.
5. Answer the Public
Questions that are asked by people on forums, social media sites, and blogs are very crucial for many people as their questions match and the solution remains the same.
This tool helps to find these very similar questions by turning them into keywords. Answer the public has recently introduced the Vs. the keyword is searched by plenty of people online.
Questions such as Android Vs. iPhone, or BMW Vs. Mercedes are common and can now be searched easily using this tool.
6. Woorank SEO Tool
Woorank's is a Chrome extension which has proved to be very handy for many people looking for an overall SEO score.
This tool first provides the overall SEO score and then suggests ways to improve the website by offering solutions for on-page and off-page SEO.
The Woorank's SEO offers solutions, unlike any other tools which are exceptional for a well-functioning website.
7. Animalz Revive
With the introduction of the Animalz Revive SEO tool, it is now very easy to locate old content on websites that require attention.
There are many old contents like articles, pictures, data, and many more that are very hard to locate and fix but with the help of this SEO tool, it automatically locates old content that requires attention.
It is equipped with a feature known as Traffic loss since peak which lets you know the current position of a particular content since launch.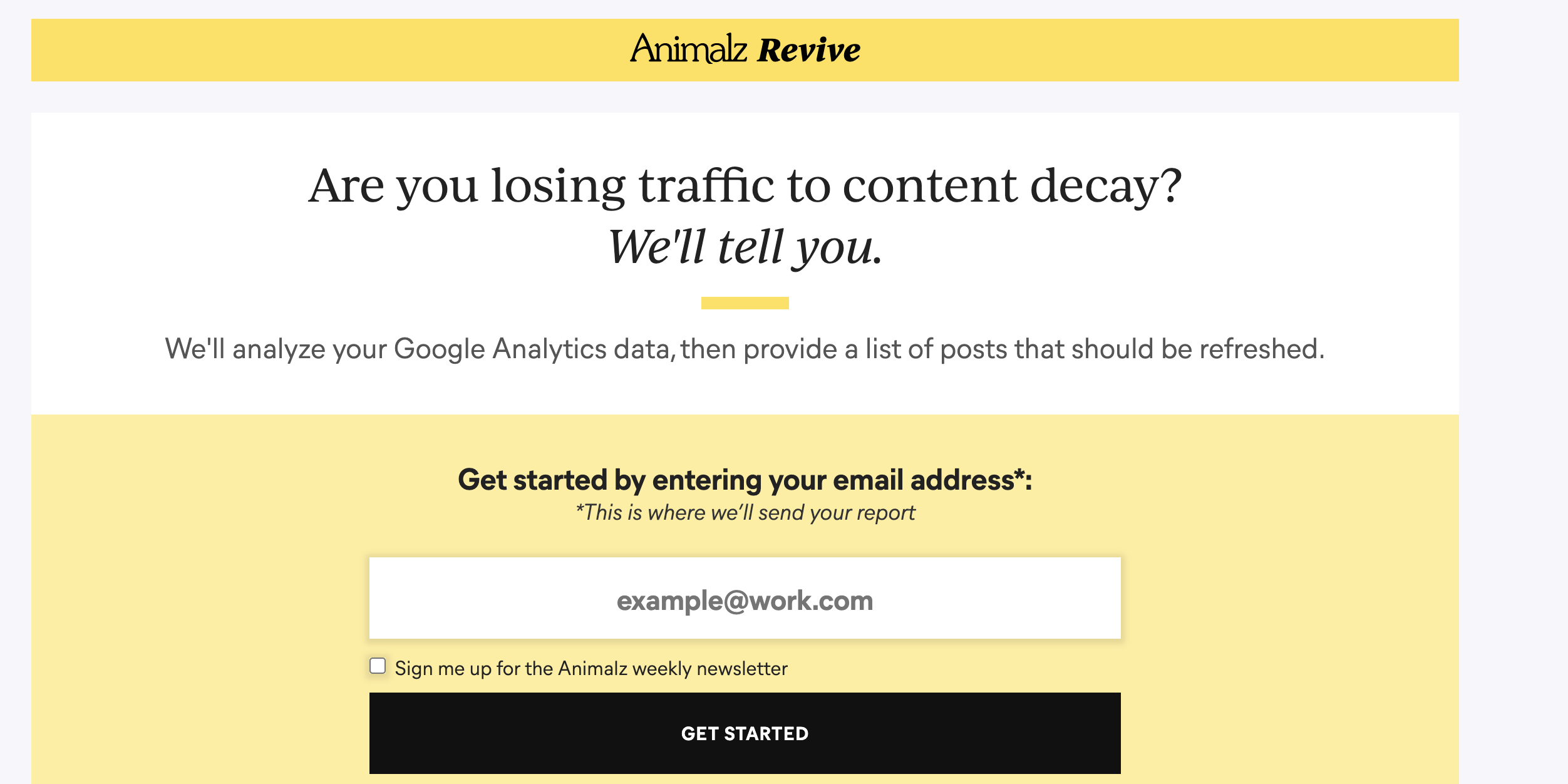 8. Canlrank
CanlRank is a very efficient tool that tells you whether you can rank your keywords or not.
Unlike other tools, it provides you the solution to make sure that your SEO keyword maintains a good rank and is visible to the audience at large. Use this difficulty tool to ease your keyword ranking in the Google Search engine.
9. Google's Mobile Friendly Test
With the introduction of Google's Mobile-Friendly Test, it is now very easy to make your content mobile-friendly.
Google had recently made some changes to their algorithm stating those websites that are not mobile-friendly are in trouble.
With this tool, you can come to know whether the website is mobile-friendly or not. If the website is not mobile-friendly then the tool also provides a solution to improve the site's coding.

10. Seed Keywords
With the seed keywords tools, website operators can ask the customers directly on how to improve the keywords for better visibility.
This tool offers a submit query feature that can be used to check whether the keywords provided by customers are competitive or not.
11. Exploding Topics
With the exploding topics tool, one can find the keywords that are trending and soon going to be popular.
This helps website operators to create topics based on the keywords that are going to trend.
Using these tool operators can also drill down to the keywords that are trending related to their exceptional website.

12. Seobility
Seobility is a tool that offers you with all the problems related to your search engine and also provides solutions. Issues such as slow-loading pages, technical SEO, blocked pages, and many more can be located with this tool.
13. Ubersuggest
This free tool suggests you with all the information that you require for a keyword.
Once the keyword is entered in the tool it finds out the keyword difficulty, search volume per month, and many more.
The tool also offers other keywords that are related to the keyword typed.
14. Browseo
BrowSEO is a very innovative tool that sees your site as a search engine would see. It provides a preview of how the site will appear in the search results.
Once website operators have this information they can easily work on it to improve their search engine visibility and overall appearance.
15. Detailed.com
With the help of Detailed.com, you can get the top list of the most prominent sites related to your industry.
This is will provide a platform to work on your website and check what the website is lacking when compared to top websites.
This tool comes with an excellent feature known as to mention which lets you see who has entered the competition in the same industry as yours.
16. Google Search Console
Google Search Console is one of the most efficient tools when it comes to getting information related to your keywords.
Google is the most trusted tool when it comes to SEO developments and solutions.
This SEO tool offers a rank tracker system by which website operators can check the ranking of the site.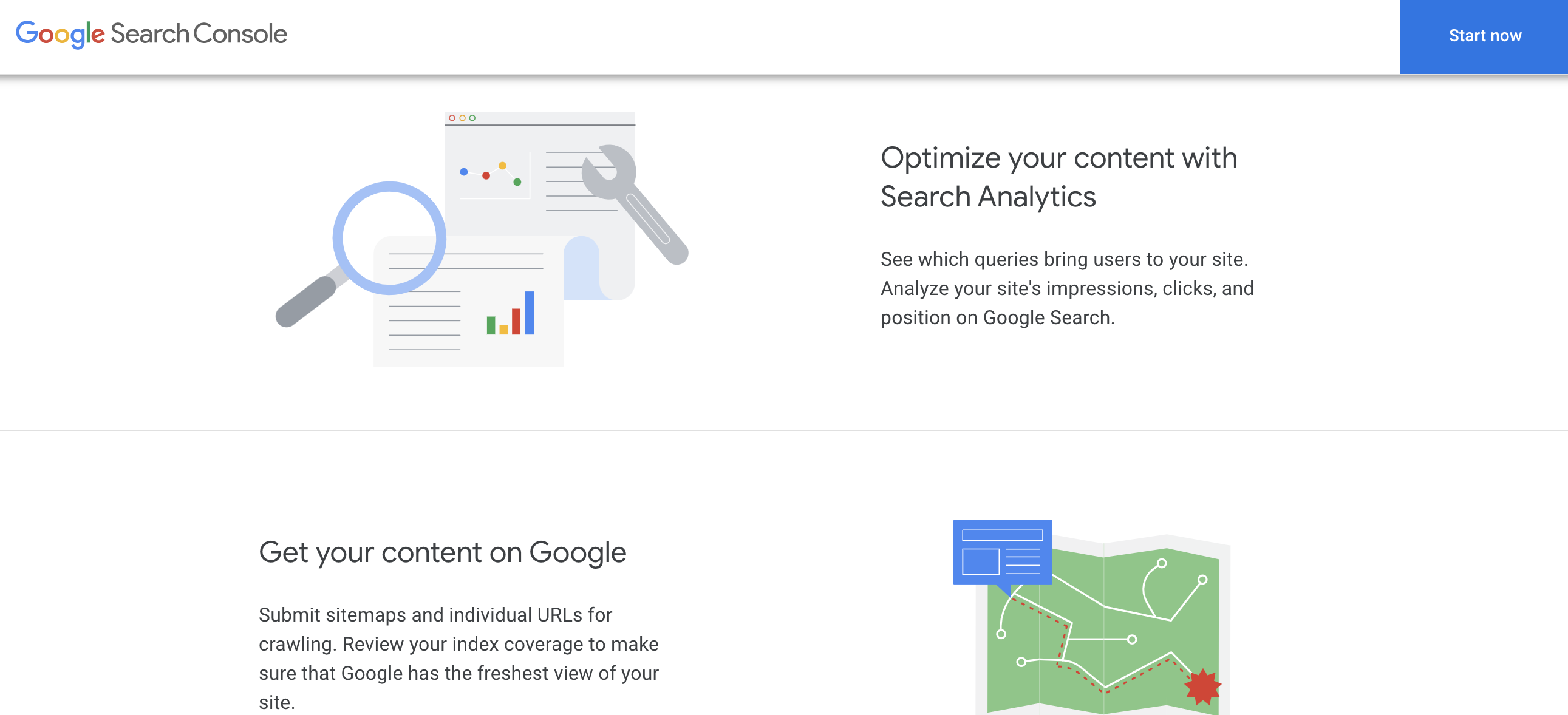 17. SERPerator
SERPerator is a very innovative tool that allows looking for search engine result pages in different devices and locations.
The SERPs change drastically among different devices and locations which is hard to keep track of but with this tool
SERPs can be checked and the tools let you have a look at what the results would look from different locations in the world using different devices.
18. Screaming Frog
With the Screaming Tool SEO tool, you can easily fix all the SEO issues that were quite difficult to get done previously.
This tool comes with a crawler that checks for SEO problems and once analyzed it offers solutions for the same.
With this tool, you can find duplicate content too.
19. Keys4Up
Keys4Up is a very innovative tool that helps to find out the various keywords related to the keyword typed by you.
The SEO tool finds the keywords that are very similar to the one typed. These keywords are questions that readers would like to know.
This SEO tool also comes with an export facility which when does show the ranking and views of the keywords that you want.
20. KW Finder
KW Finder is one of the finest SEO tools that are straightforward yet powerful in its approach.
This tool is a keyword research mechanism that comes with a Link Profile Strength feature. This feature tells the number of links required to rank for a keyword.
21. Varvy SEO Tool
Varvy is an audit tool that gives you an overall checkup of your SEO site, unlike other tools.
This tool efficient enough to find the issue in an SEO site and at the same time provides solutions all as per the guidelines of Google..
22. Siteliner
Siteliner is a very efficient tool when it comes to scanning issues arising in a particular SEO site.
This tool can scan all the issues that arise in SEO sites such as broken pages, broken links, and many more. you can also compare your loading page time with other websites that are extraordinary for a free SEO tool.
23. Dareboost
Dareboost is a very well defined SEO tool that offers many features such as analyze websites for speed, security, and SEO.
The tool clearly shows the site loading speed and time along with many other security features.
The Priorities feature in this tool acts as a guardian to guide you while exploring.
24. Bing Webmaster Tool
Just like Google Bing is a very popular search site.
If you are a bing user then this tool can be very beneficial.
You can get your site registered for bing search using this tool also the tool offers useful keyword suggestions.
25. Lipperhey
 Lipperhey is a free SEO tool that boasts of a host of features unmatched to other tools.
This tool is a powerful analyzer for SEO sites equipped with keywords suggestions that can be utilized to improve Google ranking.